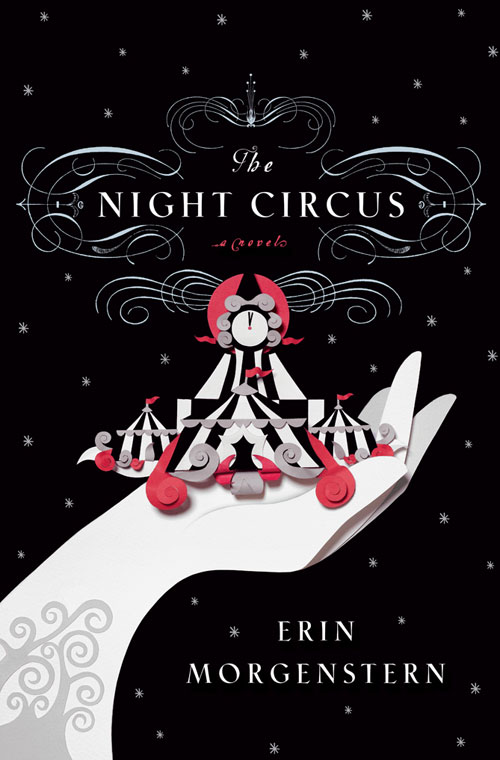 "The circus arrives without warning."
So begins one of the biggest fiction hits of last year. The reader is then invited into the intoxicating world of Le Cirque des Rêves. The circus only opens at nightfall. Everything is painted in black and white, tents are not only places to watch the contortionist and the illusionist, but some tents are like whole other worlds. Step into a garden of ice or wander through a maze of clouds. Behind the circus lurks a historic battle between two magicians as they pit their students against each other on the stage of the circus.
I think that readers who were disappointed by this novel expected it to be an action-packed blockbuster, maybe in the science fiction range of the film
The Prestige
. No,
Night Circus
is a deeply layered flight of fancy. You become immersed in the circus and all the players that have become a pawn in the game. It is magical realism in the best sense. Grounded in the real world, the characters create their own encasement of whimsy.
It is a love story, but a love story with unusual stakes. Two students of magic were bound together from an early age, dancing around each other without making contact for years. When they do it becomes clear that they were too perfectly paired, too complementary. Beyond those that live and work within the circus there are those that follow it, feel its tug, the reveurs.
Though not perfect,
Night Circus
makes for a stunning debut novel. Morgenstern takes time to layer her story with the lives of her characters and the intersections they make. The atmosphere is so rich though, and so cleverly imagined, it will make you want to run away to the circus.