It has been far too long since I've done a shallow man-centric post. It's just the thing to cheer me up. Here are some of my current favorites in no particular order:

John Simm- A more subtly attractive man, he has a quiet quality that is sexier than mere looks, though he is equipped in that arena as well. I first saw him as The Master in
Doctor Who
, but he has also starred in
The Devil's Whore, Life on Mars
, and
Exile
.
Rufus Sewell- A man who is aging beautifully, if I may say so. He never tries to be a boy, but sits comfortably in the man he is. I first discovered him in
A Knight's Tale
, buy have enjoyed his work in
The Illusionist
,
Shakespeare Retold: The Taming of The Shrew
,
The Pillars of the Earth
, and the recent series
Zen
.
Benedict Cumberbatch- He has the unfair advantage of playing one of the sexiest characters ever in Sherlock, his intelligence and beautiful voice increase his appeal. His other films include The Last Enemy, Atonement, The Other Boleyn Girl, and the upcoming The Hobbit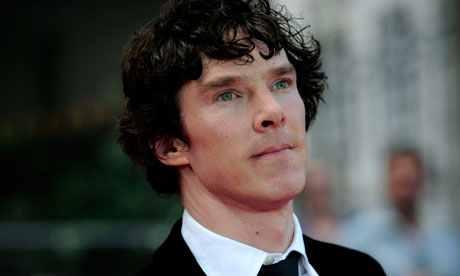 Michael Fassbender- This beautiful actor of Irish/German descent has played roles in Inglorious Basterds, 3oo, Angel, The Devil's Whore, and Jane Eyre, . Perhaps what is most attractive about him (other than those eyes...) is his intensity which he brings to emotional moments.

There are, of course, many more worthy gentlemen that could be in this post, but I don't have the time for all of them. Here are just a few that I have not sufficiently written raptures about on my blog before.